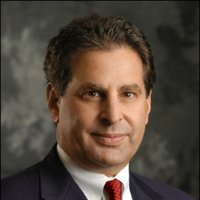 Bradd Milove
Bradd L. Milove graduated from the University of Connecticut in 1981 with degrees in Finance and French. In 1984 he received his Juris Doctorate from California Western School of Law located in downtown San Diego. After graduating from California Western School of Law, Mr. Milove served as a prosecutor and trial attorney in the Criminal Division of the San Diego City Attorney's office.
In January 1986 Mr. Milove became a founding partner of Miller & Milove, a civil litigation law firm focusing on securities law, and thereafter served as the managing partner of Miller, Milove & Kob until 2005. During this time, the law firm carried the highest professional rating based on peer review as reported by Martindale Hubbell- the premier attorney rating service. Since 1995, Mr. Milove has also served as an Arbitrator resolving disputes for the American Arbitration Association in Securities and Commercial Arbitration cases.
Mr. Milove is a noted Business Litigation and Arbitration Attorney who has appeared in various financial publications including Forbes, the Wall Street Journal, Bond Buyer and the New York Times as well as the Business sections of the San Diego Union Tribune, Orange County Register, Los Angeles Times, San Diego Reader, La Jolla Light, Del Mar Times, Rancho Sante Fe Review and other publications in Texas, Florida, Chicago, San Diego and Orange County California. Mr. Milove's primary focus is representing investors who have lost their savings, retirement or pension assets when financial advisors, insurance agents, real estate promoters, stock brokers, accountants, trustees, fiduciaries, fund managers, money managers or investment salespeople mishandle their funds.
Mr. Milove has represented many hundreds of investors in securities arbitrations before FINRA, the NASD, NYSE and American Arbitration Association, in various Federal and State Superior Court proceedings and in Class Action cases pending throughout the United States involving a wide breadth of fraudulent investment schemes. Mr. Milove has also represented international investors suffering losses from Mortgage Backed Securities (MBS) and other debt related financial instruments (e.g. CMOs, CDOs, and "Income" Mutual Funds) issued, traded and margined by Wall Street, drawing on his educational experiences from the Ecole Superieure de Commerce (Rouen, France), the University of Salzburg, Austria and internship with J.C. Goldsmith et Associes (Paris, France).
Cases handled by Mr. Milove throughout the years required the analysis of a broad range of unlawful conduct involving investments, real estate private placements, 1031 exchange/TIC losses, life insurance policies and annuities, securities accounts, financial mismanagement of retirement accounts, bonds and exotic credit instruments, unsuitable trading, options, derivatives, excessive margin trading schemes, annuities, commodities, Fiduciary fraud, Elder Abuse, real estate development disputes, various forms of fraudulent investment contracts, oil and gas deals, limited partnerships, Initial Public Offerings, start-ups and a multitude of schemes that were designed to take advantage of investors.
Mr. Milove volunteered for years as a youth soccer, basketball and baseball coach and is a supporter of various classical and modern performing arts and artists. Mr. Milove is a founder of Band Together SD ("Musicians helping San Diego families one at a time."), a supporter of sports activities for special needs individuals and has engaged in fund raising for Alzheimer's and spinal injury research and related family and victim assistance.