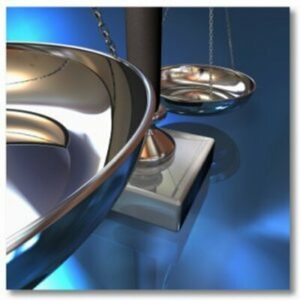 Securities Arbitration and Litigation
The nationally recognized securities Law Firm of Bradd Milove has successfully represented investors for more than two and a half decades in Court, Arbitration or Mediation proceedings. Bradd Milove handles cases and claims ranging from the representation of individual investors to mass or class actions. Most investor's legal claims are not resolved absent enforcement of the investor's legal rights in an appropriate legal forum.
Experienced Business and Securities Attorneys
Bradd Milove are experienced and dedicated business litigation and securities fraud attorneys currently available to United States and International investors and Institutions suffering losses from real estate investment scams, financial instruments issued and sold by Wall Street or from the misconduct of investment brokers, financial advisers and retirement account managers. All cases accepted by Bradd Milove receive the personal attention of attorneys with collective investment litigation and arbitration experience exceeding 50 years.
How can we help to recover your investment losses?
Securities Lawyers Can Help Decide which Forum is Most Suitable for Your Case.
If you have an Investment or Contract related dispute, you may have a choice regarding which legal forum best suits your case. That decision is best determined through consultation with experienced legal counsel. You should participate in the decision as to which legal forum is best for you. Advantages and disadvantages of various forums are discussed below. However, you should consult with experienced legal counsel prior to making any decision concerning the legal forum which is most appropriate for your claim.
FINRA Arbitration
The majority of individual investor claims are presently being prosecuted in the Financial Industry Regulatory Authority (FINRA) Arbitration forum. Since FINRA (formerly known as the National Association of Securities Dealers (NASD) and the New York Stock Exchange (NYSE)) is a self regulated organization whose members are broker-dealers, federal law requires that FINRA Arbitration Rules be approved by the U.S. Securities and Exchange Commission (SEC) for the protection of the investing public. Miller & Milove is a law firm of experienced FINRA Arbitration Lawyers and securities attorneys with broad knowledge of the rules and regulations applicable to the industry.
Private Arbitration Forums
If both sides agree, or if there is an arbitration agreement providing for arbitration in other forums, several additional arbitration forums may be viable options. The most prominent private arbitration forums are the American Arbitration Association (AAA) and JAMS. However, most brokerage firms do not include AAA, JAMS or other private arbitration forums at this time. Miller & Milove has successfully represented investors in FINRA and AAA proceedings and has successfully arbitrated and mediated investor claims at AAA, JAMS, Judicate West and in other dispute resolution forums.
Lawsuits in Court
Legal actions filed in Court are, broadly speaking, of two types. Lawsuits filed in Court are filed either on behalf of individuals or class actions filed by representative plaintiffs on behalf of a group of investors.
Individual or Group (Mass) Court Actions
Individual Court Action is sometimes the most viable means to recover investment losses and may include one ore more investors. Generally, the choice when filing a lawsuit is between Federal and State Court both of which may be viable options.
Class Action Litigation
Class actions filed in Federal or State Court can be an effective tool to obtain relief on behalf of a large number of investors with very similar claims. A significant advantage is the economy of scales which is presented by aggregating the claims. A significant disadvantage is the usual loss of those aspects of the investor's claims which are unique to that investor and not shared by the other members of the group or class of investors.
Mediation
Various Mediation forums can facilitate settlement discussions. The effectiveness of mediation is dependent upon the skill of the individual mediator and both sides willingness to attempt to resolve their differences. Generally, mediation is a supplement to the prosecution of investor claims in one of the legal forums described above which may provide the motivation to settle claims in mediation.