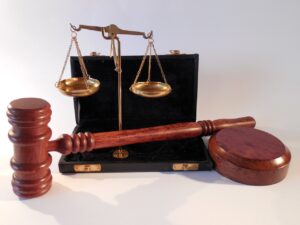 Bradd Milove is and has been a leading investment fraud and securities attorney for more than three decades. He and his firms have recovered many millions of dollars for investors abused by financial advisers, insurance agents, stockbrokers and Wall Street firms. While there is no guarantee of recovery, Bradd Milove has successfully represented investors in various Court and arbitration proceedings before FINRA, NASD, Pacific Stock Exchange and the American Arbitration Association. Many Milove clients have received compensation in Federal Court, State Court and Class Action cases throughout the U.S.
The cases and Awards reported below were decided based on the facts, circumstances, law and merits applicable to each unique case. Accordingly, the results were dependant on the particulars of these cases and results will differ if based on different facts.
FINRA/NASD SECURITIES ARBITRATION ATTORNEYS
Bradd Milove has successfully litigated and arbitrated business and securities disputes for more than 37 years, securing many large awards and judgments in favor of clients.
Bradd Milove has also successfully negotiated confidential settlements on behalf of clients with nearly every major Wall Street securities brokerage firm. Bradd Milove enjoys a reputation based on diligent and efficient representation of defrauded investors against brokers, financial advisors and promoters of various investment schemes. His firms have also been certified and appointed by Federal and State Courts on multiple occasions to serve as class counsel representing large numbers of investors.
Most new cases and clients that are accepted by Bradd Milove are the result of referrals and recommendations from opposing attorneys, Judges and Experts who have become familiar with their performance.
Although past results do not guarantee future outcomes, in the vast majority of cases, Bradd Milove has been successful in obtaining substantial recoveries on behalf of their clients.
$723,000 – FINRA Arbitrators Order SAGEPOINT FINANCIAL to pay $723,000 to Milove Clients inReal Estate fraud case. August 2015
$5,200,000 FINRA arbitration award. Confirmed to Judgment by Mass. Superior Court– Client recovers Compensatory and Punitive damages against stockbroker for unsuitable Real Estate investment sales and fraudulent misrepresentations. June 2013
$589,000 AWARD – 1031 Exchange Real Estate Fraud Case – Client recovers losses for Argus Northgate Blackhawk investor – ASAD v. PROEQUITIES SECURITIES (May 2013)
$1.367 MILLION IN DIRECT INVEST TENANT IN COMMON FRAUD CASE AGAINST LPL FINANCIAL.
$600,000+ FINRA Arbitration Award now including attorneys fees, costs and interest after Superior Court Judgment exceeds $1,200,000 – MILOVE Client is Awarded compensatory and punitive damages for ELDER AB– USE in Hedge Fund and Real Estate Scam case.
In September, 2010 a three member FINRA Arbitration Panel ordered Registered Investment Advisor Kevin Williams and his outfits, including North Wealth Management Company, to repay a San Diego retiree over $600,000 representing all of her investment losses plus punitive damages and attorneys fees. Following the Award, the fraudulent companies were shuttered and Mr. Williams filed bankruptcy, resulting in no recovery of funds for the defrauded Claimant. However Mr. Williams was pursued in Bankruptcy Court resulting in a permenant non-dischargeable Judgment. Any person with knowledge of the existence or whereabouts of assets belonging to Kevin Williams is encouraged to contact us on a confidential basis. For more information regarding the ongoing wave of similar cases, please see Real Estate/TIC Fraud.
Over $21,000,000 MILLION Recovered for MILOVE Clients in Limited Partnership Real Estate investment fraud matter. Over 300 investors represented by Miller & Milove recovered all of their investment losses in national real estate limited partnership (Private Placement) breach of fiduciary and securities fraud case.
$5,900,000 Awarded to MILOVE Clients in complex Phoenix, Arizona AAA arbitration proceeding– STOCK FRAUD IN THE SALE OF A BUSINESS (CLIENTS) vs. Microage Inc. et al
A Family owned technology start up Company was sold in exchange for equity and future interests of a New York Stock Exchange company while the Company's stock stock was subject to a lock-up agreement and manipulation of Company insiders. Insider trading caused a substantial decrease in value of stock paid to purchase the company. Case focused on misrepresentations and omissions in connection with the value of stock exchanged for acquisition of the technology business, the unlawful offer and sale of securities and accounting fraud. Result: Award of over $5,900,000 including recovery of attorneys' fees and costs.
$4,800,000-HEALTH BOND FRAUD (CLIENT) vs. Miller & Schroeder Financial Inc.
MILOVE client, a retired engineer for the U.S. Government, was defrauded in connection with Municipal Bonds sold to purportedly renovate and operate Alzheimer's health care facilities. Findings: Elder Abuse, Securities Fraud, Breach of Fiduciary Duty, constructive fraud, statutory deceit. Award: compensatory damages-$243,125, attorney fees- $240,000, Exemplary and Punitive damages-$4,350,000.
$2,560,000-MILOVE CLIENT vs. Stockbrokers and Wall Street firm Dean Witter
A retiree and his related Family Trusts, IRA holders and children recovered over $2,560,000 from stockbrokers and Wall Street broker dealer for unsuitable and excessive trading, options trading, margin trading, failing to supervise, breach of fiduciary duty and misrepresentations and omissions.
$900,000 – MILOVE CLIENT AWARDED OVER $900,000 – SECURITIES INVESTMENT ACCOUNT MISMANANGEMENT (CLIENT) vs. Prudential Securities and Prudential Equity Group.
Retiree recovered over $900,000 from stockbroker and investment advisor, branch manager and Wall Street brokerage firms for unsuitable and excessive trading; Unsuitable Stock, CMOs, Options, Commodities, Margin trading, Breach of Fiduciary Duty and Securities raud.
$675,000-REAL ESTATE PARTNERSHIP FRAUD (CLIENT) vs. Prudential Bache Securities
Elderly investor defrauded in real estate Private Placement limited partnership offering sold by New York Stock Exchange Company. Arbitration Findings included Violation of Rule 10b-5 of the Securities and Exchange Act (Federal Securities Fraud). Result: total award of $675,091 including $339,891 in compensatory damages, interest of $85,000 and punitive damages of $250,000.
MILOVE (CLIENT) vs. MORGAN STANLEY DEAN WITTER AWARD OF $278,000 – UNSUITABLE ACCOUNT MISMANAGEMENT
Excessive and Unsuitable trading in technology stocks on margin by a Wall Street stockbroker and investment advisor.
$235,024- MILOVE Client prevails in FINRA Arbitration proceeding in connection with Wall Street SECURITIES ANALYST FRAUD – Misrepresentations and omissions made by Prudential Securities Biotechnology Analyst recommending the purchase of stock underwritten by brokerage company.
MILLER & MILOVE (CLIENT) vs. PRUDENTIAL BACHE SECURITIES – UNSUITABLE INVESTMENTS $177,000. Stockbroker induced purchase of unsuitable investments by misrepresenting that he owned the same risky stocks recommended to client.
The results above include Mr. Milove's experience during his years acting as managing partner MILLER & MILOVE. He and his firms have also successfully negotiated many confidential settlements deemed to be in the best interests of the Clients.